April 10, 2018
In review: Savage Dragon #231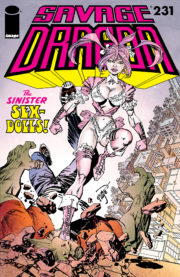 I'm very late with this so I'll make it quick. Savage Dragon was the first issue with Ferran Delgado as the new letterer so let's all give him a warm welcome.
I think he did an amazing job on the book, I love the sound effects and I thought it was nice that he left his first mark right there on the cover.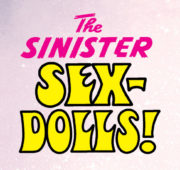 The cover was originally solicited without the typo on it but I think it's a nice change and it looks super cool. I'm sure Erik and Ferran will need some time to adjust their workflow, but the end result looks great already and I'm sure it will become even better once the two of them get into a groove.
Reviews of Savage Dragon #231
Here are the usual suspects with their reviews and whatnot. Make sure you listen to the podcast – it features Erratic Erik himself!
Enjoy
Stef