October 18, 2017
Savage Dragon #227 on sale today!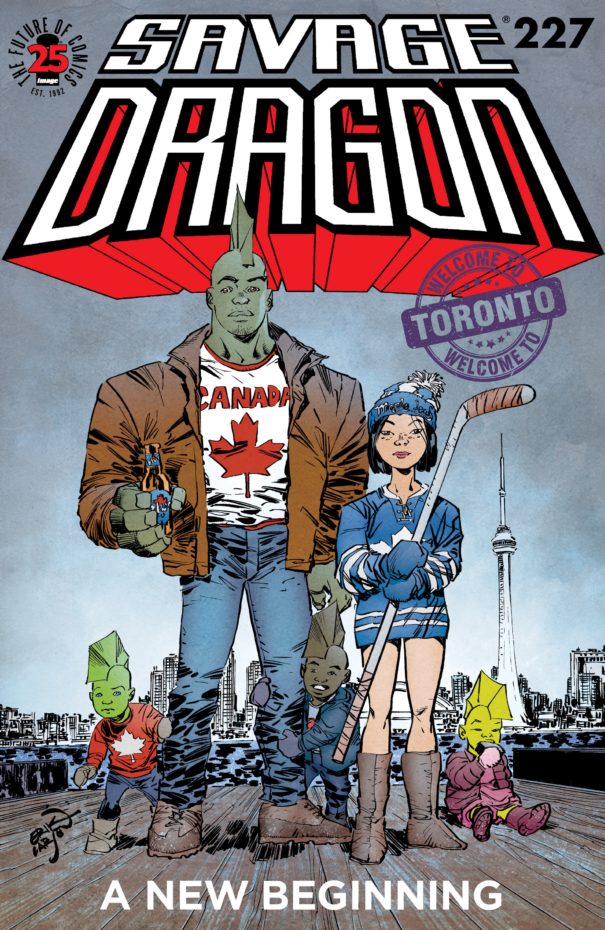 Today is "New Comic Book Day" and Savage Dragon #227 hits the shelf. Make sure you buy a copy or three. If you're like me and have to wait for your physical copy to be shipped, you can always buy digital issues at Image comics or over at Comixology. If you still need to be persuaded, check ot these awesome preview pages…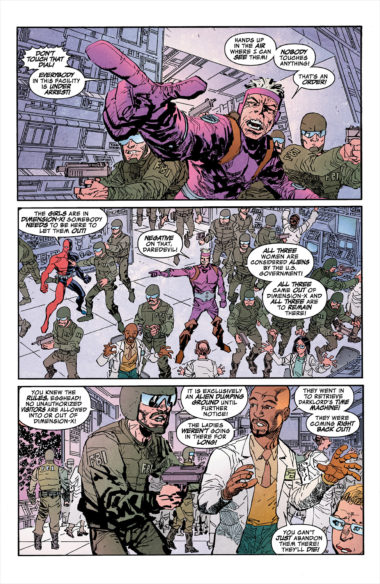 It looks as if the issue picks up right where we left off in #226. All aliens are deemed illegal which leads to some trouble for Alex, Angel and her mom. Last issue they entered Dimension X in search of DarkLord's time machine to bring back the deceased Dragon. And it looks as if that's Super-Tough enforcing President Trump new law…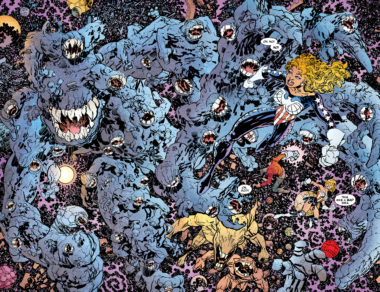 And would you look at that gorgeous double-page spread of our heroes in peril.
James Purcell of the Savage Fincast (podcast) set up a channel at Discord so we can chat (via text or voice message) about the latest issue. The plan is to meet there tonight. This is a first so we will have to see how things work out. And now grab your copy of #227 and enjoy.
Stef