November 9, 2017
Preview: Savage Dragon #228
It's less than two weeks until next issue so let's take a look at what we can expect from Savage Dragon #228.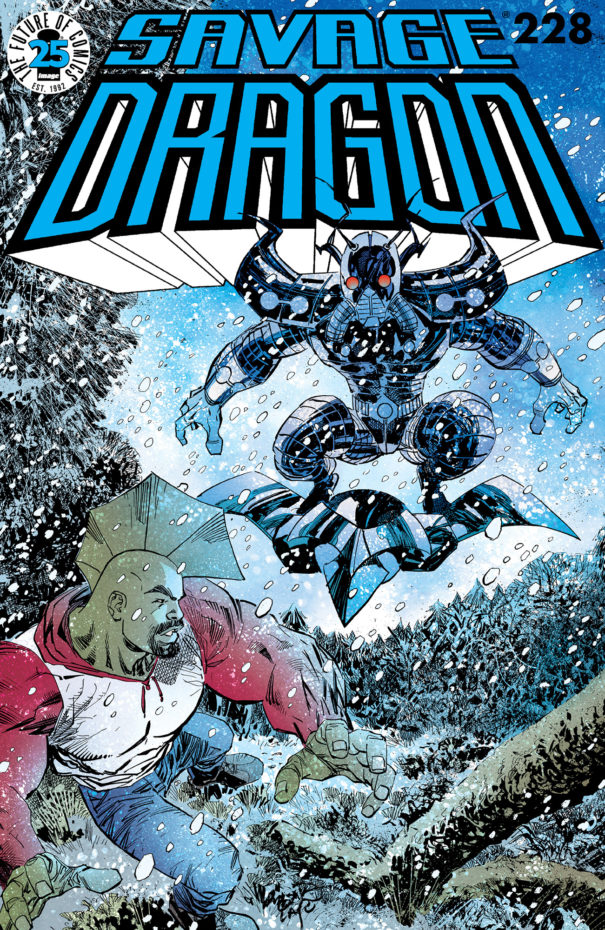 As we can tell from the cover, Malcolm is about to meet an old enemy of his father. The Seeker is a favourite among fans, although he hasn't made an appearance in the comic in almost 15 years!
Who is the Seeker?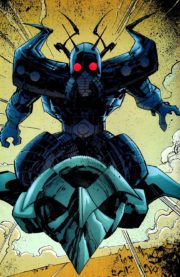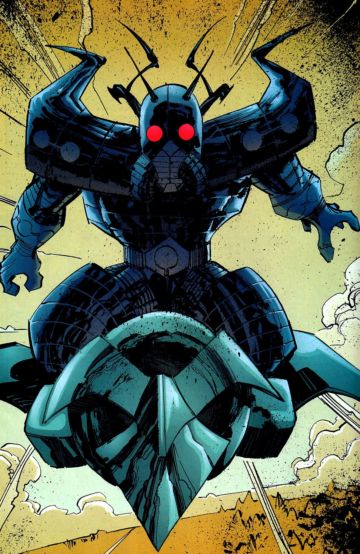 The Seeker first showed up in the Savage World storyline in issue #87 and attacked Dragon without warning or explanation. We never see him utter a word which makes him even more mysterious. Is he man or machine? And what is his agenda?
It was assumed that he was working for CyberFace but we can't be sure about that. Dragon eventually escaped the attacks of this powerful villain in issue #88 when he managed to destroy his glider with the hammer he had 'borrowed' from Thor.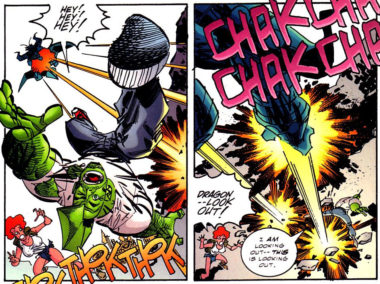 The second and actually last time The Seeker showed up was in Savage Dragon #106 which was released in December 2002. By that time CyberFace had been disposed of but the Seeker seemed to continue his mission to eliminate Dragon. Our hero once more barely escaped by robbing the seeker of his flying device. The Seeker was stranded in the snow, wandering an unspecified location in the Great Northwest.
And now, 15 years later Dragon's son Malcolm will have to face this foe and his powerful blasts and missiles.
The Seeker's Design
The Seeker's glider probably reminds most people of Spider-man's famous nemesis The Green Goblin (and his various incarnations). Erik recently posted on Facebook though that the true inspiration is actually a villain called the 'Red Baron' who appeared in the pages of Kamandi #22 way back in 1974.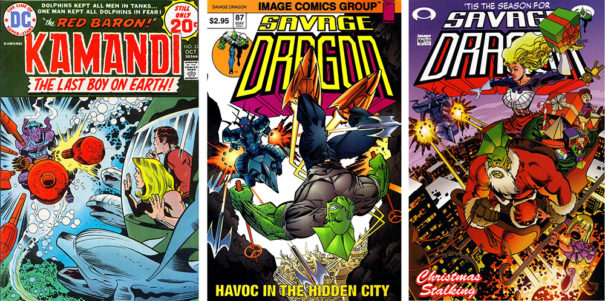 As we can see Erik did not only base his design on the Red Baron but he also payed homage to the cover of Kirby's Kamandi #22.
What else?
Malcolm was originally beardless on the cover but Erik added the goatee before he sent the book to the printers. You can see just a wee bit of facial hair on Malcolm's face on the cover of #227 and you can watch him grow it during the issue so it only made sense to update the solicited cover for #228. Here's the old cover for comparison…
Also: Erik posted this great pin-up of 'Li'l Dragon' by Scott Shaw which will be featured as a backcover of #228.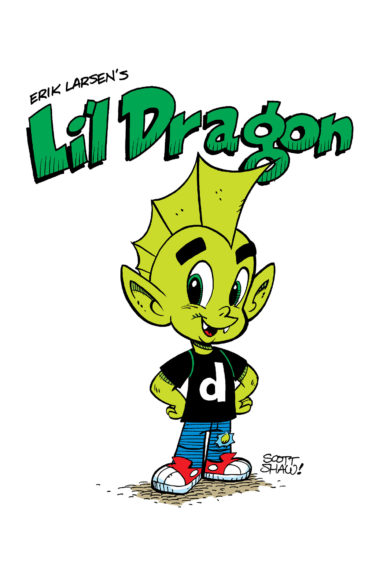 As Erik put it: "This makes me smile. Scott Shaw's Li'l Dragon back cover image on Savage Dragon #228 next to the Rated M/Mature UPC code. Gotta love it."
If the Facebook chatter between the two is any indication we might see some more of Scott's great work in the future.
That's it for now. If you are still not convinced to pick this copy up you might want to check back next week. We usually have some preview pages by the time the issue hits the stands.
Until then
Stef