July 25, 2020
The collected Larsen/Burlingame Interviews
If you are a fan of Savage Dragon you might have come across the monthly interview Russ Burlingame does with Erik Larsen and — for the longest time — editor Gavin Higginbotham. These monthly interviews are posted on comicbook.com. At this point, he has interviewed Erik on over 100 issues and now he has made those interviews available as a collection with a foreword by longtime Finhead Raven Perez.
The PDF might only be available for a couple of days so make sure you download your copy ASAP.
Get the collected Interviews HERE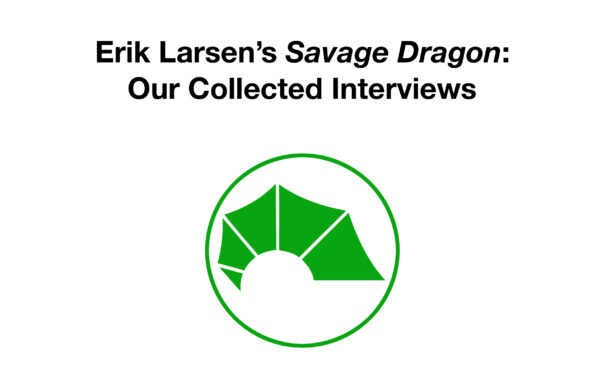 Russ Burlingame has been covering comics and pop culture since 1999. He has written for WIZARD: THE COMICS MAGAZINE, Comic Related, Newsarama, and more before settling in for the long haul at ComicBook.com back in 2011.