February 19, 2019
In review: Savage Dragon #235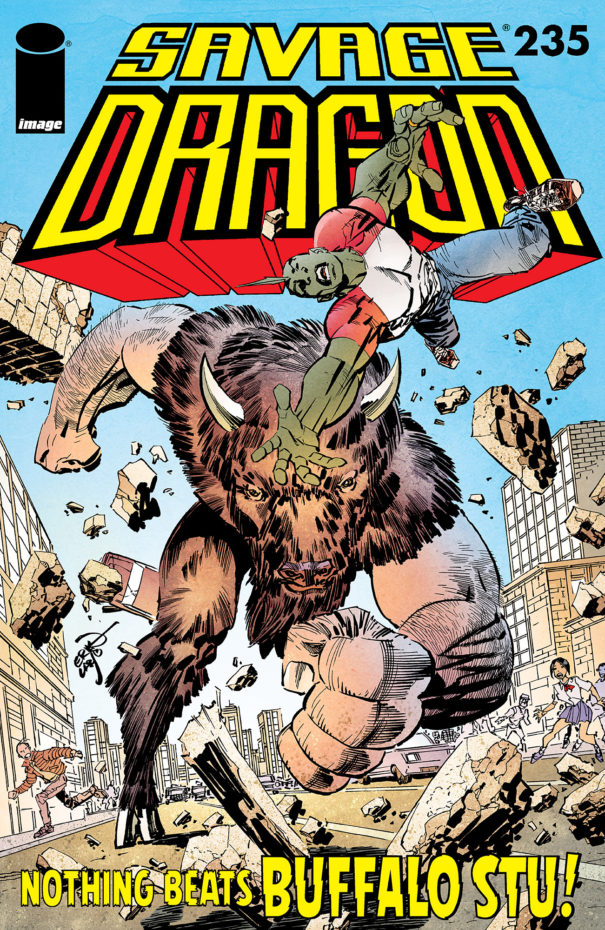 Savage Dragon #235 came out in July 2018.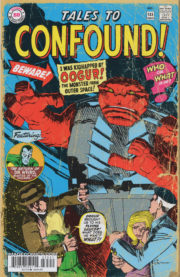 As you can see on the cover the book introduces a great looking new villain — I've seen fans talk about Malcolm's relatively small rougues' gallery ever since he left Chicago so this is a welcome addition to the roster. I also love the title of the book "Nothing beats Buffalo Stu". I have a hunch Erik heard someone talk about buffalo stew and got inspired…
Find out more about Buffalo Stu in the pages of this epic issue.
This issue also features a "Big Bang Comics" backup with two short stories. Here's the great back cover by Frank Fosco. I think it look awesome and the vintage treatment by colorist Adam Pruett makes it even better.
Reviews of Savage Dragon #235